REVIEW
festival
Old Subbacultcha
Old Subbacultcha
The Five G's Of Glastonbury
Published by Review from old page
The dust settles once more upon Worthy Farm.  A week after the last of the sleep-deprived festival goers vacate the dairy fields for another year, Subba-Cultcha takes a look at what makes Glastonbury so bloody great.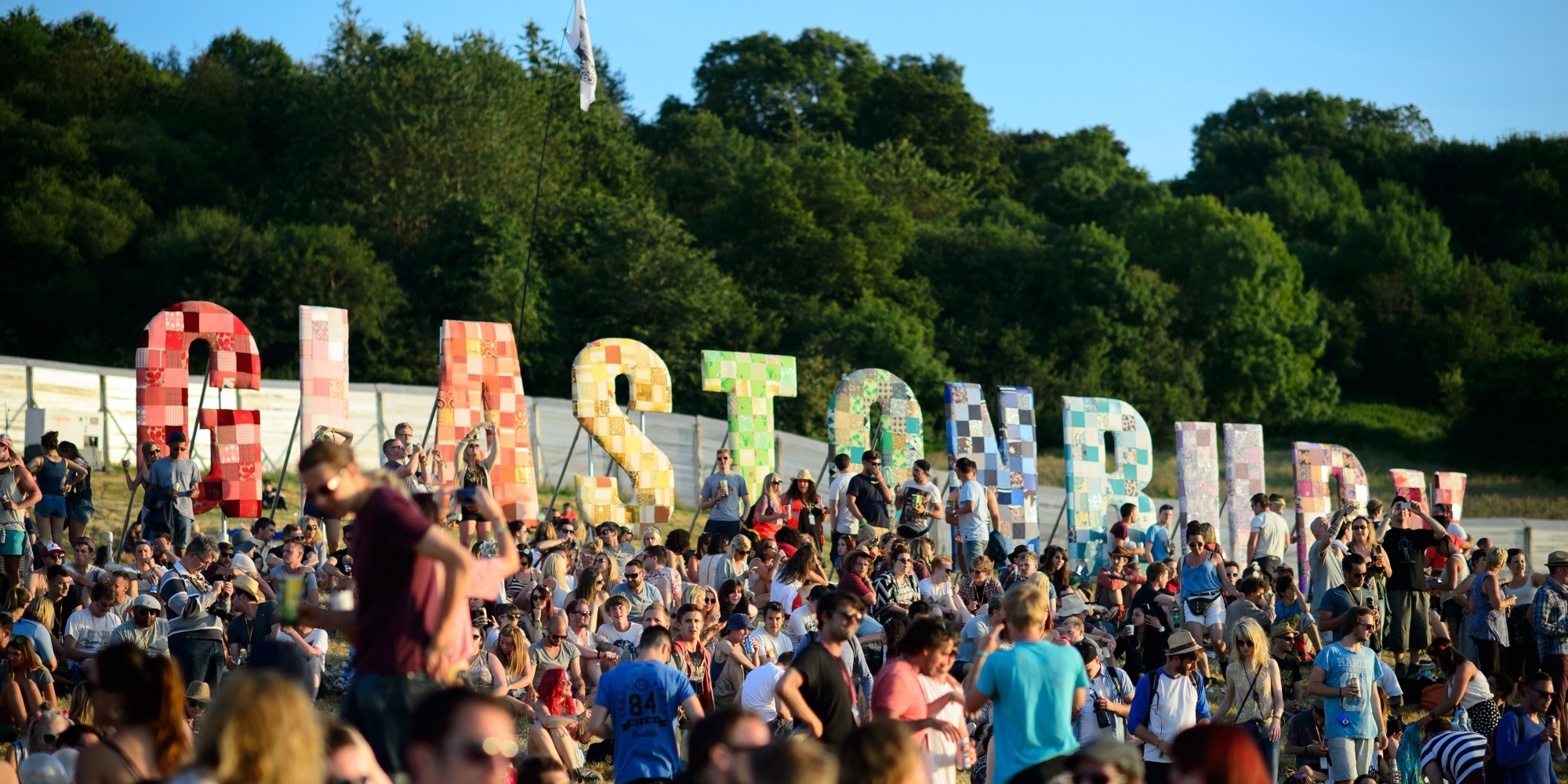 Glastoboozy
Let's face it alcohol and festivals, are as suspiciously close as Watson and Sherlock Holmes, and Glastonbury boasts a beautiful relationship with it. Cider lovers rejoice, your in apple country, that means even if you aren't quite dehydrated enough, there's enough dry ciders to soak up any excess liquid you may have possessed.
To the less acquired taste, I have even better news. Unlike other festivals Glastonbury is far more liberal on it's boozy transportations. Other UK festivals force you to store the sweet nectar in hidden wellies, bras and pants. The Eavis' however believe these booze smuggling is unnecessary, so hold those crates with pride, they can take you anywhere on the massive site!
Glastoversity
Variety is everything here. If you only ever buy a sixpack of ready salted this might not be to your taste. Yes we have the big bands Radio 1 have been hammering down your throat for the past 6 months, but look a little deeper at other stages and you find wonderful surprises.
Whether you're a Hip-Hop virgin, it can be popped by first timers' "Run the Jewels". Fancy a circus act to push you over the edge of that trip? Glasto has you covered. Wanna see a brass band cover classic hits? You could have stuck around after Wolf Alice's secret set on Thursday to see just that! Even on the main stage, what other festival would stick classic crooner "Lionel Richie" on before keyboard generation "Alt-J" and this be an acceptable lineage?
It's not just in the acts. The people here aren't one type. Yes you have your glitter clad gals, private school lads who want a "legendary weekend", but that's the top layer. You have people that have been coming for more then 30 years! Hippy granny's with braided hair, a 5 year old in a push chair looking right moody. It makes for a more relaxed atmosphere then other festivals', you're all equal.
Glastoploration
Lose your maps and all sense of direction. Just wander. Something shiny? Follow it, you never know what you might discover. Florence doing a secret set at the rabbit hole? A drum circle? A nice tea shop? All equally viable hidden gems within the crammed site. You literally can't leave without having a wander. You can find yourself a new craft if you stumble upon stone/wood carving or even basket weaving in the craft fields, so let your feet decide and just go with the flow a bit.
Glastospectacular
Oh you saw that band before at their arena tour? How very lucky of you. Well it's not just your inhibitions that disappear at Glastonbury. The artists are just as excited to be there! It's a chance for them to really make a big show. From Florence's massive confetti cannons to Peace cross dressing, each show is a one time only.  When is the Dalai Lama going to come and cut a cake during a Patti Smith gig again? Never. So enjoy it all, as it's entirely unique.
Glastodark
Oh no! Is the line-up rubbish? Is Kanye causing you sleepless nights? Well clearly you had never been to Glastonbury before. It's far more then just the headliners. The best bits happen when the sun sets over that pyramid stage. From the massive fire shooting spider of Arcadia that houses some of the best DJs around, to the sublime Shangri-la which changes theme every year, you can't miss the nightlife.
You can party in a cave behind a waterfall, then skip over to the hell stage of Shangri-la to watch a late night set from a completely mashed band. It's otherworldly and strangely beautiful. From electricity shooting from the metamorphisis show, to a glitterball in a tree, the beauty of the farm is present day and night.
Words by Jack Wood COMMENTS