REVIEW
album
Old Subbacultcha
Old Subbacultcha
Fyfe's Debut 'Control' Doesn't Fulfil Potential
Published by Review from old page
Fyfe (AKA Paul Dixon) released his debut album 'Control' a week ago following what was an ultra simple self-promo campaign sharing the lead single "Solace" with all the music blogs he could shake a stick at.  It worked, the track went almost viral.  However, along with sheer brilliance the album contains a number of less pleasing tracks.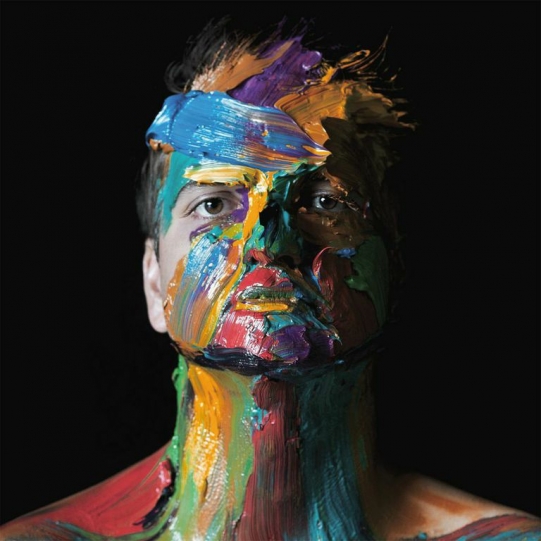 Fyfe has been getting huge amounts of support from some pretty heavy hitting industry commentators recently.  "Solace" has been played widely across XFM, backed by Huw Stephens & Zane Lowe and more recently featured on Dermot O'Leary's Saturday show on BBC Radio 2.  That's a pretty strong set of backers and having also supported the likes of London Grammar and Sohn on tour this surely equates to music worth listening to… right?
Simply put, yes, "Solace" is pure brilliance.  Paul's vocals are superbly delivered alongside the amazingly simple but yet so effective guitar riff that provides the hook for the song.  A very catchy chorus rounds off a hugely accomplished track that will make many sit up and take notice.
Unfortunately this is the highlight and clear peak of the album.  We're told "Solace" is "the blueprint to the album" and from the events that took place following Paul's response from the bloggers-sphere it seems as though the rest of the album has been almost pieced together to try and create something to immediately follow up the media frenzy jumping on the success of the single.
Don't get me wrong this isn't a bad album per say, but tracks such as "For You" and "Keep It Together" don't seem to add much to the set up or flow and detract from others such as "Veins" which will no doubt be another crowd-pleaser.
I was really looking forward to submerging myself into the album following my repeated listens to "Solace" but unfortunately the overall composition doesn't produce a cohesive debut that can sit on the same level as the likes of London Grammar's 'If You Wait'.  Paul clearly has undeniable talent in abundance, "Solace" ticks every box for me, but I can't help thinking whether it would have been more beneficial to produce a couple of EPs following the success of the single which could have then grown into a more polished album.
That said, give it a month's time and with all the coverage that Fyfe's getting, I will no doubt be in the minority.
To find out more about Fyfe click here.
To visit the Fyfe Facebook page click here.
Words by Mark Jennings COMMENTS